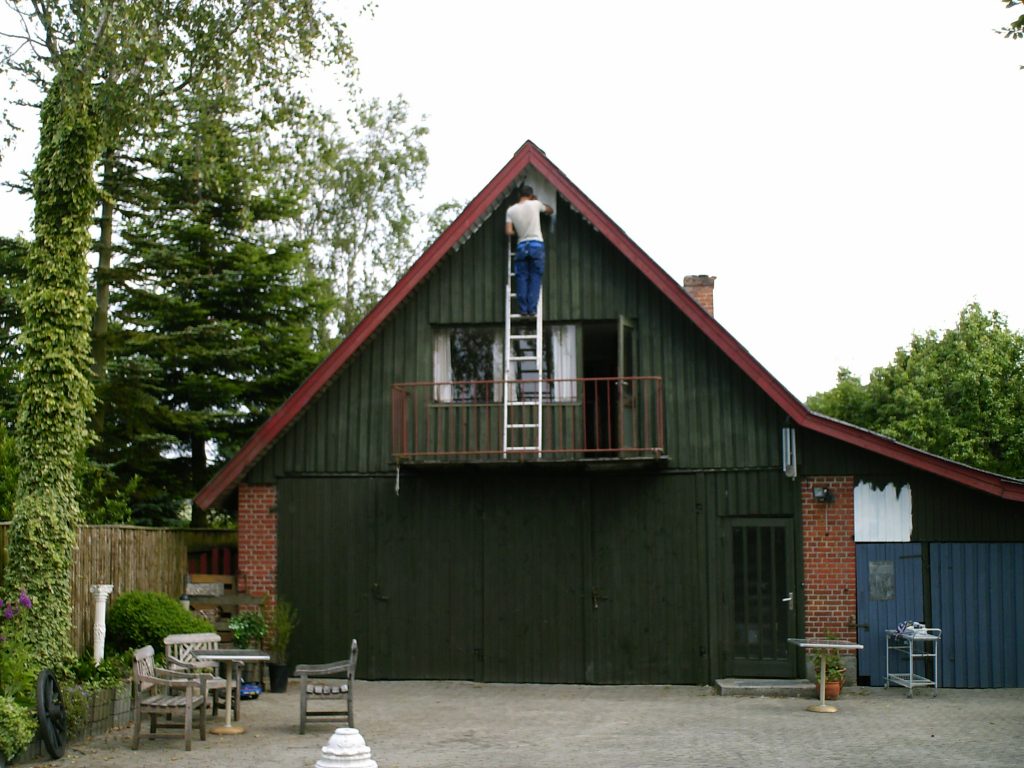 Previously, this building was used for truck garage. Back then, it was smaller trucks than today. After the year 2007, the lower floor was converted into a laundry room and gym.
Now the lower floor has been converted into an apartment where a family with children can stay or the 3 rooms can be rented individually.
The Wash House consists of a kitchen area with a refrigerator, stove, microwave. coffee maker / kettle and TV, shower and toilet, one double room and two single rooms.
The apartment is handicap friendly everywhere, including the bathroom facilities.